Our Vision
"We aim to provide a caring community which encourages every child to achieve their full potential and develop their social confidence and well-being.
Message from the Head
I am delighted to welcome you to Connah's Quay High School.  Our aim is to ensure every young person who attends our school fully develops his/her potential in a caring and supportive environment. We are committed to providing the best possible education, where teaching is of the highest quality and learning is exciting and challenging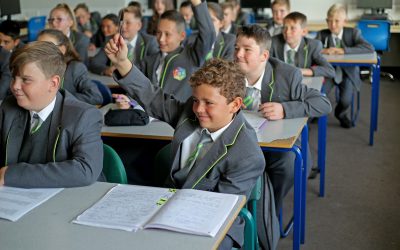 We held our Year 7 Information and Key Skills evening on Thursday 3rd October at 6pm. All Year 7 parents were very welcome to come and find out a little more about how we teach skills in school.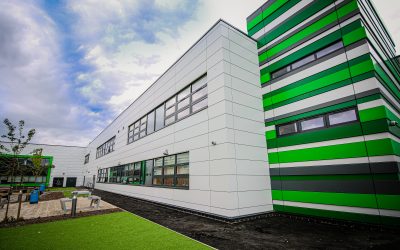 Exciting times at CQHS as we held our first Open evening in the 21st Century building. Parents and learners joined us on Thur 10th October to experience what we great things we have on offer. If you were unable to make this we are also hosting Open Mornings on...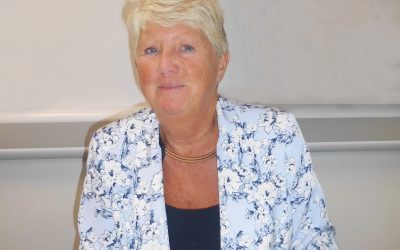 Since the beginning of this academic year, Mrs Peers has sadly been unable to return to work due to her health. She is in our thoughts. We have been very grateful for the joint leadership provided by the two deputy headteachers, Mr Browning and Mr Colclough in...
Upcoming Curricular Events & Activities
Year 7 Key Skills Evening
Opportunity for parents to learn about the 3 main skills which your child will be studying at CQHS – Literacy, Numeracy, Digital Competency.
Year 5/6 Open Evening
Join us at CQHS and experience lots of wonderful activities from across the curriculum.
Year 11 Parent's Evening
There will be an opportunity to meet with subject teachers and pastrol coordinators to review progress between 4:15pm and 6:45pm
Training Day
No Learners to attend school today
Start of October Half Term
Learners return to school on Monday 4th November
Year 9 Photographs
School photographs taken for year 9  learners
Our School
21st Century Modernisation
The school recently completed its moderisation project which has centred around the replacement of the existing Design and Technology (D&T) block and which have been replaced with a new two-storey building comprising D&T, Food Tech, Art and ICT rooms. The work forms part of the Welsh Government's 21st Century Schools and Education Programme. 
Headteacher, Mrs Peers, said:
"This fantastic building will provide our school with the facilities to deliver effective 21st-century education at a time when it is most needed."
Governing Body
The Headteacher and Governing Body have a clear vision for the improvement of the school and received a very positive report in October 2018 from GwE the Regional Inspection Service.
GCSE Results 2019
Click here to see our GCSE results 2019
Year 10/11 Learning Portal
Click here to access the learning portal, designed to support year 10/ 11 learners outside of the classroom.
CQHS Plus
Click here to find out about our extracurricular activities
School Uniform
Click here to find out information regarding our school uniform policy
Term Dates 2019/2020
Click here to find out information regarding our term dates for the academic year 2019/2020
Parents Evening
Click here to find out information regarding our parents evenings.
Terms of Use
View our website terms of use here
Get In Touch
Location: CQHS, Golftyn Lane, Connahs Quay, CH5 4BH
Main Office Telephone: 01244 813491
Email: cqmail@connahsquayhs.org.uk
School Day: M-F: 8:50am - 3:15pm